CIS male, mature 'gentleman' who was just too young to be a 77 punk, but who got into the current DIY Punk scene after deciding to get back into music and gigs.
After originally dabbling in old school hip-hop (I was old enough to be there as it happened) I got into thrash metal – then via cross-over into the 80's hardcore and noise-core. Also discovered Crass, Conflict, and Chumbawamba. A right mix of noise and anarcho-punk back in the mid to late 80's.
My work-life has been within software development for many years, within the magazines and magazine distribution industry. I've been 'into computers since I was 9, displaying the parent worrying trait of getting software listings books out of the library to read before I even got my hands on a computer. I've owned and used far too many to list since then.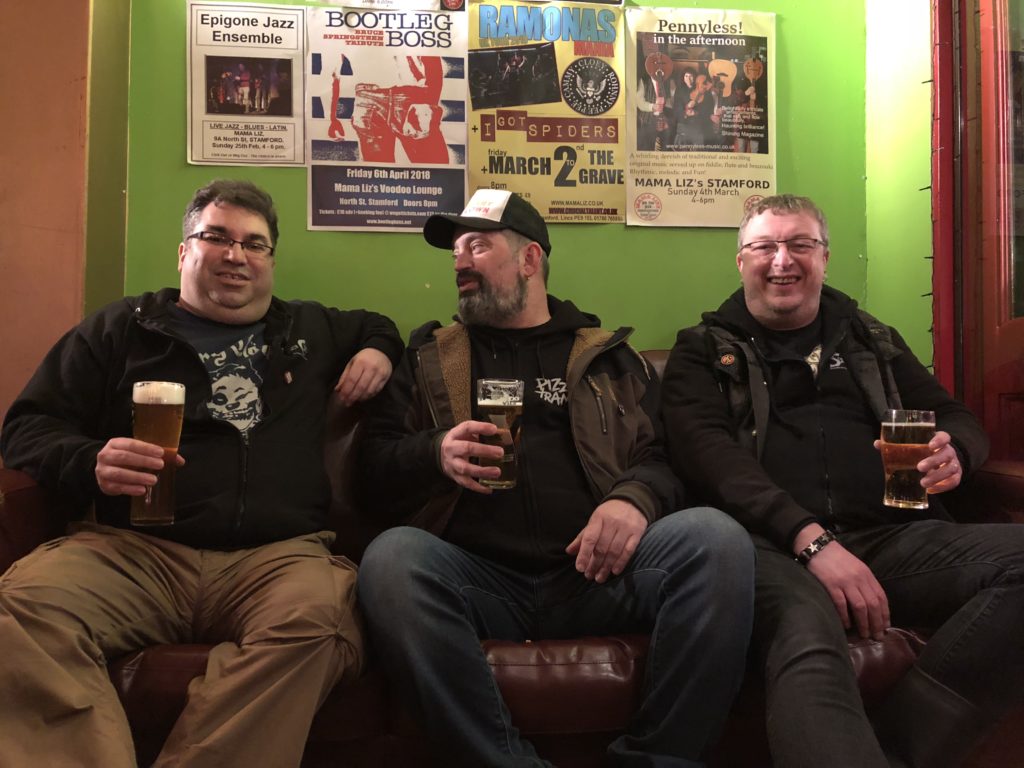 I've been part of the DIY Punk collective "The Scary Clown Presents…" after offering to set up a website so they could sell tickets before gigs. Now I help organize and run the gigs, and helped produce our "First Five Years" 33 track double vinyl album compilation – 300 copies sold within the first year. I'm currently working on a 2nd album on our label, which is currently a secret project.
I often can be found at gigs in London/Leeds – and am finally off to my first Manchester Punk Festival this year (2022). About time – it has been cancelled twice due to COVID!
I have brewed beer on and off for a few years – and can often be found drinking the stuff too. I can bore you to death talking about craft beer and how to make beer… take that as a warning.
Work-wise I'm a self-taught computer type – I've been developing software for many years now. I do a lot of database stuff as part of that too. I currently do development for Microsoft Business Central (Dynamics NAV) using the AL languge via extensions, while still supporting the Java (JBoss Seam) applications I helped develop over the years. Database wise I mainly use Oracle, and have slowly been moving to SQL Server, plus a hobbyist level of PHP, MySql, WordPress & Woocommerce (I created a successful eCommerce website, Mags Direct, using those skills).
I've created and run more websites than some youngsters have had phones – my first back in 1995 was one of the UK's busiest at the time bizarrely. One of my websites featured in a Channel 4 TV program about Terry Pratchett fans. I've run websites showcasing other peoples writing and short stories, lots of darts websites (lots of pro PDC player sites as well as the no. 1 UK news site), and band (Wonk Unit) and punk promotion sites.
My 'darts journalism' even went paper-based for a short while, as I wrote for a monthly magazine – helped by my friendships with players, officials, and TV presenters. I played Phil Taylor and Martin 'Wolfie' Adams in the same month while they were both World Champs (obviously I lost, I'm rubbish at darts). I even worked for a TV station (Bravo) during the original PDC European Championships – running their official twitter and being their 'darts consultant' – as they didn't have a clue 🙂 During that time I got to chat and practice darts with the very funny Dave Gorman, who hosted the tournament.
I can also bore you to death about beer – how it's made and its history. I can brew – and for a little while started a beer blog where I become a beer journalist. That got me into a few pub openings and beer festivals as 'press' too. Free beer is good! Several times I've been judge at my huge local CAMRA beer festival – more free beer!