CIS male, old geezer who was just too young to be a 77 punk, but who got into the current DIY Punk scene after deciding to get back into music and gigs.
After originally dabbling in old school hip-hop (I was old enough to be there as it happened) I got into thrash metal – then via cross-over into the 80's hardcore and noise-core. Also discovered Crass, Conflict, and Chumbawamba. A right mix of noise and anarcho-punk back in the mid to late 80's.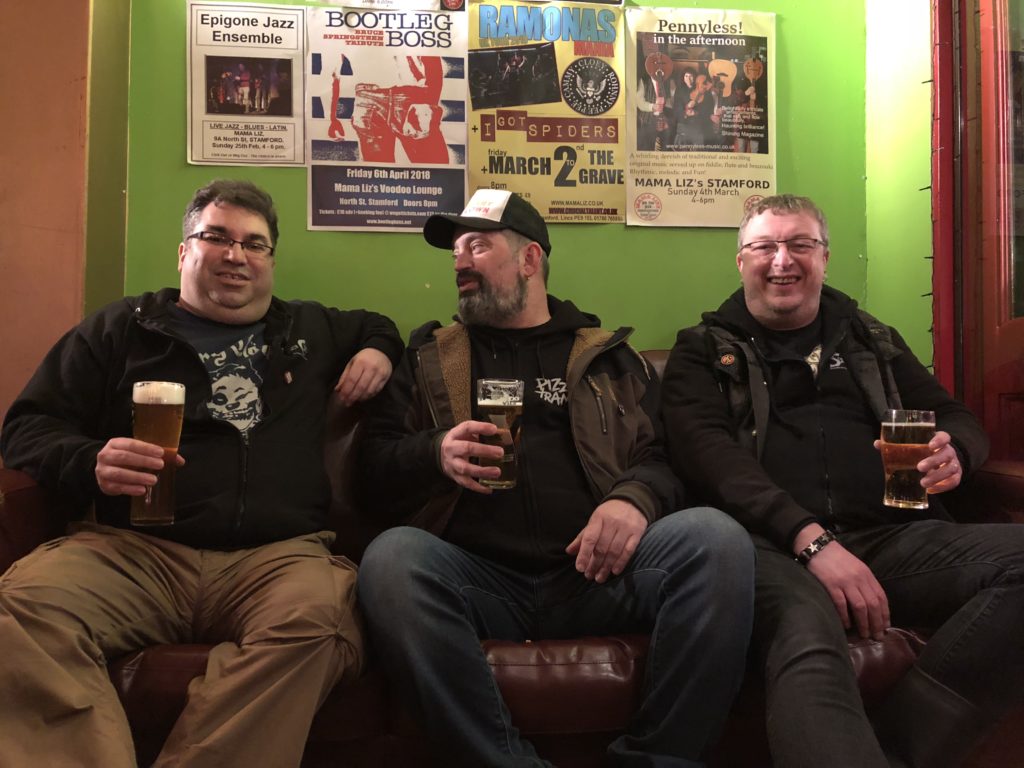 I've been part of the DIY Punk collective "The Scary Clown Presents…" after offering to set-up a website so they could sell tickets before gigs. Now help organise and run the gigs. Helped produce the "First Five Years" 33 track double vinyl album compilation – 300 copies sold within the first year.
I often can be found at gigs in London/Leeds – and am finally off to my first Manchester Punk Festival this year (2020). About time!
I have brewed beer on and off for a few years – and can often be found drinking the stuff too. I can bore you to death talking about craft beer and how to make beer… take that as a warning.
Work-wise I'm a self-taught computer type – I've been developing software for many years now. I do a lot of database stuff as part of that too. So Java (moving to .Net and Dynamics Nav / AL language soon), Oracle (slowly moving to SQL Server), PHP, MySql, WordPress & Woocommerce.
I've created and run more websites than some youngsters have had phones – my first back in 1995 was one of the UK's busiest at the time bizarrely. I've featured in an internet magazine back in the day. I've run websites showcasing other peoples writing and short stories, lots of darts websites (lots of pro PDC player sites as well as the no. 1 UK news site), and band (Wonk Unit) and punk promotion sites.
My 'darts journalism' even went paper-based for a short while, as I wrote for a monthly magazine – helped by my friendships with players, officials, and TV presenters. I played Phil Taylor and Martin 'Wolfie' Adams in the same month while they were both World Champs (obviously I lost, I'm rubbish at darts). I even worked for a TV station (Bravo) during the original PDC European Championships – running their official twitter and being their 'darts consultant' – as they didn't have a clue 🙂 During that time I got to chat and practice darts with the very funny Dave Gorman, who hosted the tournament.
I can also bore you to death about beer – how it's made and it's history. I can brew – and for a little while started a beer blog where I become a beer journalist. That got me into a few pub openings and beer festivals as 'press' too. Free beer is good! Several times I've been judge at my huge local CAMRA beer festival – more free beer!